EOORC 2021 Online Annual Meeting, May 7 – 8, 2021
An Invitation From Your EOORC President
Dear EOORC Family,
Time is soon approaching for our virtual gathering (May 7-8) and I would like to extend a personal invitation for you to plan to join us.
Yes, we have many demands around us, especially in this time of COVID – when some think the church people have nothing to do, our workload is doubled and tripled – I know how precious time is. No one has prepared us for such times. However, we know that no matter how strong the winds blow, our roots in the Source of Love uphold us. The closer our roots come together, even virtually; the Source of Love holds us up and feeds us through each other's Presence.
Your planning team has chosen, "Rooted in Love" to be the theme, reminding us once again that Winter is gone, and Spring is here. Moreover, no matter how things change in the world, in the church, and in our lives, when we are rooted in the Source of all Life and Love, we are strong together. Apostle Paul reminded the Ephesians (3:17b NIV), "And I pray that you, being rooted and established in love …"
Beloved, at the end of the day, we need one another to be fed. God, the Gardener, shapes us, but when tree roots are in the same area, they share nutrients with each other. Our connections feed us, even virtually.
Would you come prayerfully with an open heart and see what God can grow within and around us?
Prayerfully,
Rev. Takouhi Demirdjian-Petro, President, EOORC
General Council 44 Represenatives (Elected on May 8, 2021)
Rev. Demenya Kofi Akoussah, Église Unie St. Marc,
Ottawa, ON
Je souhaite servir à titre de personne déléguée au Conseil général en vue d'être plus habitue au fonctionnement de l'Église Unie et d'informer ainsi les membres de ma région et de ma communauté. II est un peu difficile de parler de soi, mais je me retrouve dans beaucoup de domaines pour servir au Conseil général, étant donne que j 'ai servi pendant 15 ans à l' Administration centrale de mon église comme responsable national des ressources humaines et aussi comme membre du comité synodal (organe de gestion entre deux synodes nationaux) et délégué au synode national au cours de la même période; j 'ai aussi des expériences en œcuménisme, relations interreligieuses et en partenariat (national et international). Watch Rev. Demenya Kofi Akoussah's video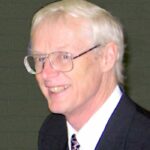 Rev. Don Anderson, Grace United Church, Admaston, ON (ALTERNATE ORDAINED)

I am offering my name as a faith response as part of the United Church of Canada. I was ordained 1971 and have served in several capacities, most recently twenty-one years with White Lake Pastoral Charge. I have extensive experience with the practice, policies, and governance of the United Church of Canada. Watch Rev. Don Anderson's video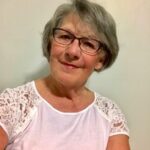 Nicole Beaudry (Lay), Bells Corners United Church, Ottawa, ON
Je trouve que c'est un privilège de servir l'Église Unie du Canada en participant comme déléguée au Conseil général. Je suis une personne laïque bien engagée dans l'Église Unie du Canada. J'ai servi pendant 6 ans à l'Exécutif du Conseil Général (2009 – 2015) et suivi de près la Révision globale qui a mené à la restructuration de l'É.U. et maintenant à la vie dans la nouvelle structure. Ayant servi comme déléguée aux 3 derniers Conseils généraux, j'ai toujours été bien fidèle , pendant les trois années suivant la réunion du Conseil général , en assistant aux réunions et webinaires et me gardant bien au courant des enjeux et des actions entreprises par l'ÉU. et en partageant les nouvelles avec ma paroisse. Comme francophone, jesuis présidente de La Table des Ministères en français. et j'y suis impliquée à plusieurs niveaux. Je suis bilingue et disponible. J'ai accepté de participer avec l'équipe de la planification des célébrations au CG44 et j'attends que l'équipe se forme et amorce le travail. Je suis dynamique et coopère bien avec les autres. Watch Nicole Beaudry's video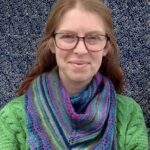 Rev. Erin Burns, Trinity United Church, Ottawa, ON
I really enjoy engaging in the work of the wider church, and topics around policy and governance.  As a younger member of the clergy, I want to be engaged in the long-term planning for future of the UCC.  In my previous General Council experience, I learned a great deal and was thrilled to meet people from all across the church. I also feel passionately about being a part of the follow up to the really important work of sharing and listening that we did at GC43, around white privilege. I bring my gifts of listening once again, of creative problem solving, my interest in governance.  I bring the gift of my hope for the future and my passion for the church in many ways of being.
Rev. Lynne Gardiner, Bethel United Church, Rideau Ferry, ON
As part of my ongoing commitment to the wider church I would like to participate at this level. I bring a strong commitment to rural ministry, as well as a focus on disability equity and inclusion (particularly mental-health disability and clergy support). I understand the Polity of the UCCan very well, and can work well within systems to ensure they have 'life' moving forward.    Watch Rev. Lynne Gardiner's video
Rev. Ed Grafton, South Gloucester United Church, Gloucester, ON
I am very excited about the Strategic Direction Process that our General Council is engaging the church in, and I feel I have the experience and the ideas to help continue the conversation around the options that have been presented so far. I have served at the Presbytery and Regional levels in Pastoral relations, dducation and students, and Mission Strategy which I feel has given me knowledge from many different in the church that I can bring to this conversation. I also believe in continuing to learn more of and advocate for the principles of indigenous justice and racial equity within the United Church of Canada.
Judy Harms-Potter (Lay), Calvin United Church, Pembroke, ON (ALTERNATE LAY)

I am applying to be an alternate commissioner to CG44.  I believe that it is important to do this important work at our national gathering.  I am presently a commissioner to GC 43. I am a member of the Calvin United Church community of faith in Pembroke, Ontario.  I am the Lead of our governance system called the Coordination Team.  I have served as a Presbytery representative from my congregation.  I am now the lay representative to my region and serve on two EOORC committees, the church extension committee and property committee.  I have been very involved with the sale of our church property and the leasing back of part of that property by our community of faith.  I believe that we, as the church, need to think widely about how we can survive and thrive. I am well versed in using Zoom, attend many zoom activities within my congregation and at the regional level.  I am committed to devoting my time and energies to the United Church from the local level to the national level.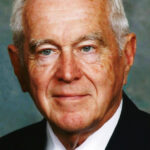 David Patterson (Lay), Orleans United Church, Orleans, ON
I was an active member of the Ottawa Presbytery for 38 years, and now in the EOORC for the last three years as part of the Communications Leadership Team. I was on the planning team for GC in Ottawa and attended three other General Councils. I have been a lifelong member of the United Church of Canada. In the past several years, I have been involved with video production  involving recording, editing and live streaming in my home church. I have been a Licenced Lay Worship Leader for the past twenty years in the greater Ottawa area. I am keenly interested in how the United Church will be able to continue with ministry as we see congregations struggle with membership and financial issues. At Orleans United Church I am a trustee, on the worship committee, and the lead for the audio-visual team.    Watch David Patterson's video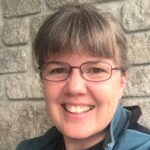 Rev. Mary Royal-Duczek, Almonte Pastoral Charge, Almonte, ON
I would love the opportunity to serve as a Commissioner to the next General Council because of my passion for the wider church and my desire to see the church thrive in changing times. I am a "big picture" person and am interested in how all the parts of the organization need to work together. I had the opportunity to serve on the General Council Executive from 2009-2018 and saw firsthand how these parts do and do not work together. What excites me about the Gospel is that the ancient message that it contains is so relevant in our time and place. However, in many ways it can be a struggle for the church to remain relevant in changing times. So, challenge is to help the church continue to reinvent itself for a new time. In the post-COVID world of 2022 it will be an exciting time for the General Council to gather as the church to worship and work together. The new online format will be very exciting and will allow for many creative ways of being together. My gifts include my dedication to the work, my enthusiasm for the Gospel and my willingness to be a prophetic voice to challenge the church when it needs to be brave and bold. Watch Rev. Mary Royal-Duczek's video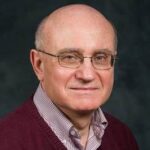 Paul Sales (Lay), Orleans United Church
Broad knowledge of the United Church structure, theology and social justice efforts. Former staff member of General Council – Financial Development Officer of M&O and BQ Conferences. Long-time chuch musician.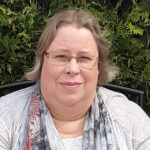 Hazel Ward-Moreau (Lay), Calvin United Church, Pembroke, ON
I have been involved in the United Church of Canada for my adult life. I teach Sunday School and have been a member of the YAYA committee for the past two years. I have assisted in lay worship for many years and have been involved in planning whole services (approx. five per year) for Calvin United since 2016. In August 2018, I assisted with the GO Project Day Camp that Calvin hosted jointly with an Anglican church. In 2018,  attended the first three days of GC43 as an observer and after observing the process, I feel ready to participate as a commissioner. I had planned to seek nomination when I retired from my job as a high school teacher in 2024, but my Community of Faith was keen to nominate me now. I'm also aware that GC44 will be virtual and that presents its own set of challenges; I have had lots of online meeting experience in the past year. In conclusion, I'd say the one gift I bring is enthusiasm for the future of the United Church of Canada: we can be a missional church that helps the spiritual needs of the world we live in. Watch Hazel Ward-Moreau's video
President-Elect Nominees (Elected on May 8, 2021)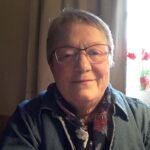 Susan Hutton, Spencerville United Church, Spencerville, ON
Ways you have served, locally or in the wider church. Presbytery Rep (10+years), Worship Committee, Local Church Executive. Chair 4 Rivers Presbytery, Bay of Quinte Conference Executive, chaired 1 Conference annual meeting committee, member of another Bay of Quinte annual meeting committee; Chair of Nominations for both 4 Rivers Presbytery and EOORC, Commissioner of General Council 43.
Gifts you would bring to the regional council executive. Very organized – during the past three years, all at the same time, I have been a DLM student and the Minister at Spencerville United Church as well as Nomination Chair for EOORC. I am able to discern needs as they are presented at the meetings. I have years of experience in the polity of the United Church. I have been walking the new path that was started at GC 43 and I am not afraid to say "We might have a failure in communication!" I have the energy and excitement to bring EOORC along the path of new challenges.
Your vision for the work and purpose of the EOORC. To encourage a strong and vital Collective Church community voice within the Eastern Ontario and Outaouais Region. To encourage Pastoral Care for the retired members in both Ordered and Lay Ministries. To develop a strong bond with the whole region and encourage leadership from all members
2021 Annual Meeting Evaluation
Thank you!
The 2021 EOORC Annual Meeting is over! Thanks to all those who came. The meeting was well attended and a lot was accomplished.
For those who did not attend, please have a look at the meeting documents to get an idea of some of the topics that were discussed.
Unfortunately, the agenda had to be cut short due to unanticipated long discussions about certain business items. Videos that were not shown at the meeting have been posted below. Plans are underway for an EOORC-wide meeting to complete the last important piece of business: covenanting the LLWLs and the EOORC executive.
Videos
Guest Speakers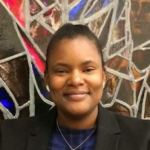 Rev. Dr. Alydia Smith, Program Coordinator, Worship, Music and Spirituality, United Church of Canada
Rev. Dr. Smith's life has always reflected her call to ministry and her passion for nurturing the personal and spiritual development of all people, especially those who are often on the margins. She began her career working with youth and children for the city of Toronto, a role in which she developed a passion for inclusive ministry as well as the skills needed to create welcoming spaces. As an educator, she has worked as a Learning Strategist at the University of Western Ontario, Ryerson, and the University of Toronto, (where she also worked as a disability counselor).In these roles, she was an academic coach and advocate to marginalized and struggling students of all ages, helping them to build confidence in themselves, while teaching them how to maximize their learning. As a pastor and worship leader, Rev. Dr. Smith has served two large United Church Congregations where she developed innovative and meaningful intergenerational, anti-oppression experiences within congregational life and during Sunday morning worship. In her current role as the Program Coordinator for Worship, Music and Spirituality for the United Church of Canada, Rev. Dr. Smith supports the worshipping life of our church; nurturing faithful and transformational worship experiences across the country; fielding worship, music and spirituality questions from every level of the church; dismantling oppressive systems, and administrating resources like "gathering", "Worship Matters" and a yearly Lenten devotional book.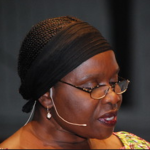 Rev. Marie-Claude Manga, United Church of Canada
The Rev. Marie-Claude Manga works as a social worker and minister. She is on the executive board of La Table des ministères en français  and sits on the executive of the Nakonha:ka Regional Council. This is an excerpt from her presentation on the 80th anniversary of Lydia Gruchy's ordination, and of the life and work of ordained women within the United Church.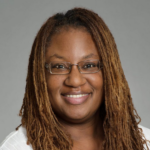 Adele Halliday, Anti-racism and Equity Officer, United Church of Canada
Adele Halliday has worked at the national office since 2004 in a variety of roles, most recently for the Church and Mission unit. Many of her positions have been related to equity work. In October 2020, she was named Anti-Racism and Equity Officer, the first person in the General Council office to hold this title. Ms. Halliday strengthens the United Church of Canada's mandate, voted on unanimously by the General Council in 2020, to become an anti-racist denomination that "actively works actively works at dismantling racism and white supremacy at all levels of the church, continues to work at decolonizing its theology, and strives to redistribute racial power more fairly."
Musicians
The Executive of the Eastern Ontario Outaouais Regional Council thanks the following musicians for their contributions to the May 7- 8, 2021 Annual Meeting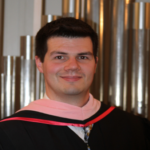 Joshua Zentner-Barrett, Director of Music, Kanata United Church, Kanata, ON

Josh oversees the music ministry at KUC. In addition to directing the choral and instrumental ensembles of the church, he enlivens congregational singing in worship, and leads annual intergenerational musical productions. Josh is an Associate of the Royal Canadian College of Organists and holds degrees in Sacred Music and Organ Performance from Southern Methodist University and Wilfrid Laurier University.  Josh is studying theology at Saint Paul University and is the Director of Music at the same institution for the Anglican Studies Program.  Josh is part of the Administrative Team for Music United where he serves as membership coordinator.  (josh@kuc.ca; www.musicunited.ca)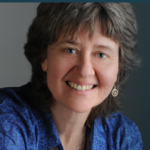 Pat Mayberry, Composer/Hymn Writer, First United Church, Ottawa, ON

Pat Mayberry is a Canadian singer song and hymn writer with a passion for melody and harmony, and music which touches the listener deeply. Pat has released 6 CDs of original songs: Voice to Voice: Heartbeat, Songs of Love, Hope and Renewal: Labyrinth, Songs for the Journey: To The Shieling: Kids' Songs for Choirs and Congregations and We are Dreamers. Pat is a member of First United Church in Ottawa Canada, an Affirming congregation of the United Church of Canada. She has written may hymns, anthems and worship pieces which are used regularly across Canada and beyond. She has four hymns in the More Voices hymnbook of the United Church of Canada and one in the Mennonite Hymnbook Voices Together.   (www.patmayberry.com; patmayberry@aol.com)
Kimberley Allen-McGill, Director of Music, Trinity United Church, Ottawa, ON
Kimberley Allen-McGill is the Director of Music at Trinity United Church Ottawa, and has just completed a 5-year term as the Music United convenor for the Eastern Ontario Outaouais Regional Council (it's time for others to shine at Music United!!!). She began working as a church musician at the age of 12 in a rural Eastern Ontario church, and has been a passionate and noisy church musician ever since! Kim has also had the privilege to work with, and for, Canada's leaders in national associations, government, a crown corporation and private industry, in a rewarding 35-year career as a senior corporate communications and publishing professional.  She operates a family friendly music studio in Findlay Creek (Silver Cadence Music), is a member of Riverside United Church, and also serves on the Board of Directors of the Summer Institute of Church Music (www.sicm.ca).    (silvercadencemusic@gmail.com; kallenmcgill@gmail.com)
Music United
Music United (www.musicunited.ca) is a diverse association of people passionate about music in The United Church of Canada, Canada's largest Protestant denomination. Musicians, clergy, laity, worship committee members – all are welcome to join us as we seek to further the cause of music within the church.  Music United members from across Canada submitted videos for "Peace for the Children", More Voices #149​. What a beautiful result! Words and music by Doreen Lankshear-Smith, arrangement by Jason Locke, video and audio editing by Thom Varey.  Brought to you by Music United: The United Church of Canada Association of Musicians, www.musicunited.ca. Please share with your communities in worship and other church gatherings, with our blessing. Peace for the Children Virtual Anthem https://www.youtube.com/watch?v=dq1kDXPgO5c