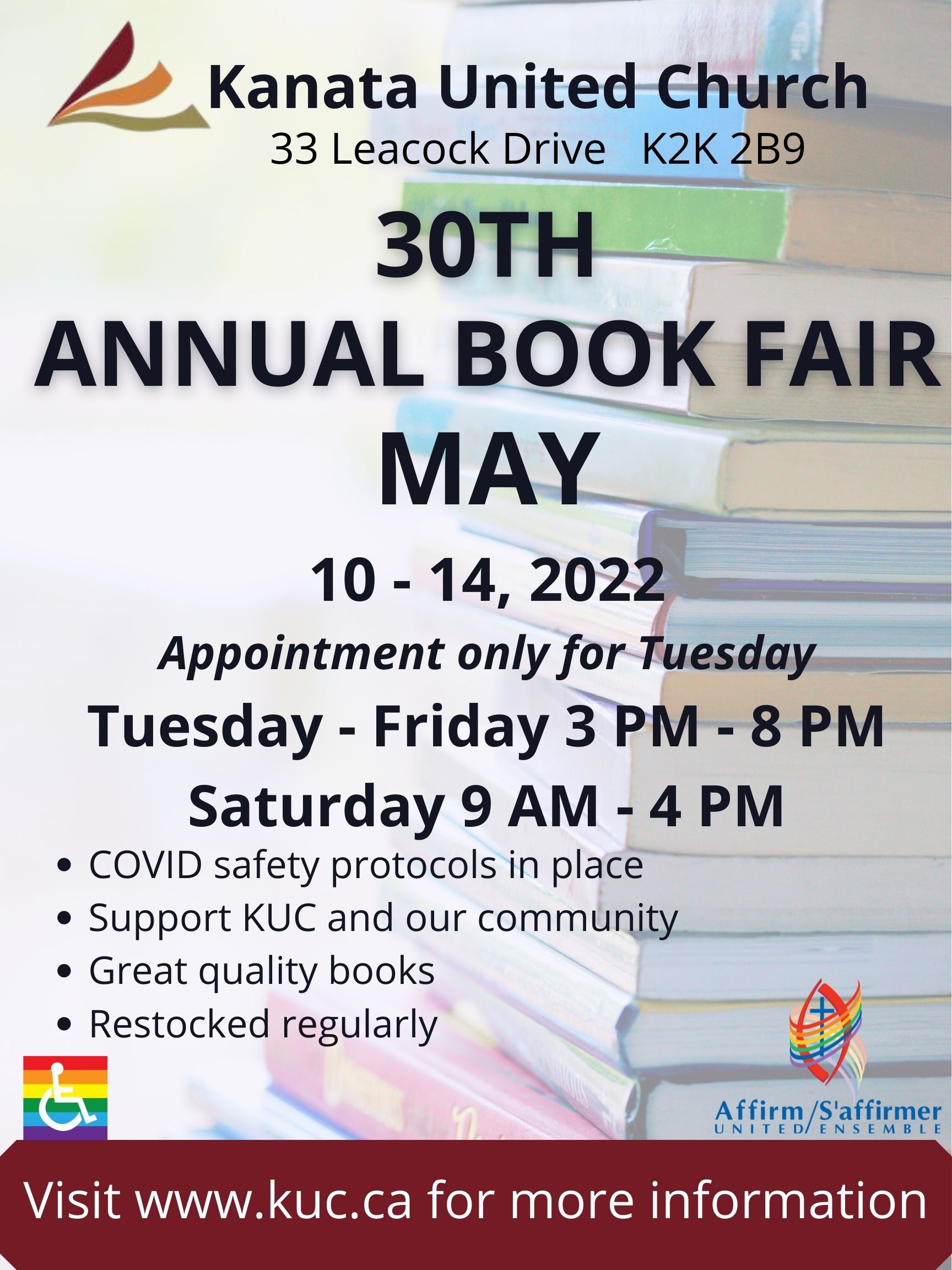 Join us for our 30th Annual Book Fair at Kanata United Church (33 Leacock Drive, Kanata, ON K2K 2B9)
May 10 – 14, 2022
Kanata United Church's annual Book Fair is one of the largest in Eastern Ontario, typically offering more than 40,000 books. Books, generously donated by our community, are sorted by category and priced, mostly at $2 to $4 each. Proceeds from the sale of books support KUC's programs and many local charities including:
Kanata Food Cupboard
Stittsville Food Bank
Kanata-Stittsville Refugee Sponsorship Group
Matthew House (refugee services and furniture bank)
Ottawa Network for Education School Breakfast Program
Canadian Centre for Gender and Sexual Diversity
The Odawa Native Friendship Centre
Harvest House
Multifaith Housing Initiative
Ottawa West End Community Chaplaincy
The 30th Book Fair will be held 10-14 May 2022. The Book Fair is the result of several thousand hours of volunteer effort spread over much of the year before the sale. More volunteers are welcome to take a share of the work, so if you are interested in knowing more, please contact [books@kuc.ca].
For everyone's comfort, shopping on Tuesday, May 10 will be by appointment only.
The sign up for appointments for that day will go LIVE Friday, April 29, 2022