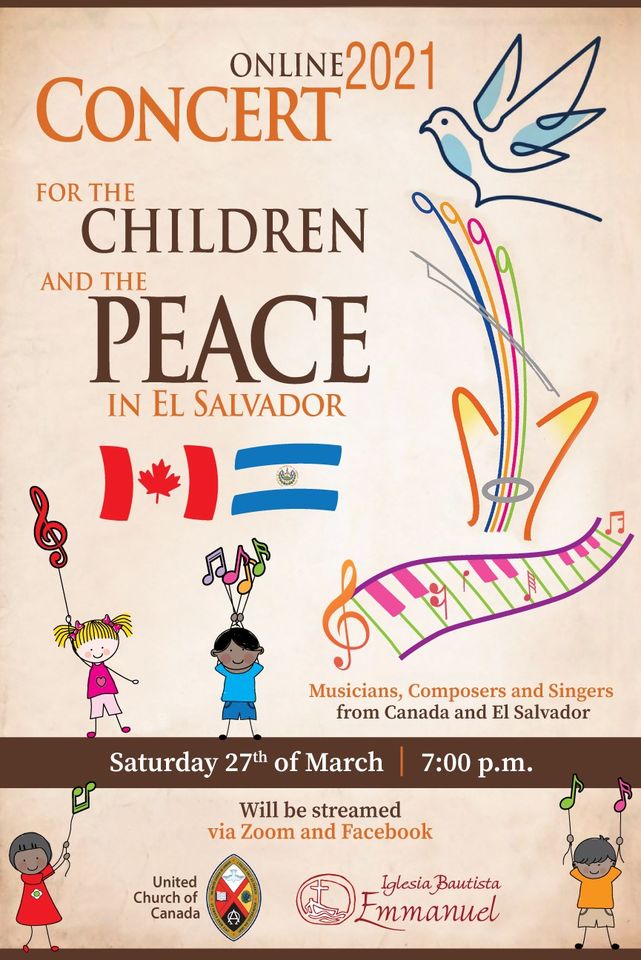 Join us for this international event to raise awareness and funds for the people of El Salvador. Hosted by Canadian and Salvadoran friends, the event will feature story telling, songs, testimony… you will be moved to hear how God is at work in the world, and through you! All presenters will be translated in English and Spanish. Featuring various United Church of Canada pilgrims, past moderator Very Reverend Jordan Cantwell, and Pastor Miguel Castro, among others.
This event is part of the ongoing relationship between the United Church of Canada, East Central Ontario Regional Council (formerly parts of Bay of Quinte Conference) Eastern Ontario Outaouais Regional Council and Emmanuel Baptist Church.
To register, please email uccibe@gmail.com
How to donate
E-transfers can be sent to bjames@united_church.ca. If donors are interested in a tax receipt they should indicate it is for the El Salvador fund raiser and include their name and address in the comments section when setting up the transfer.
Cheques can be made payable to The United Church of Canada – ECORC and mailed to:
Brian James, 2881 Pearson Lane, Lakefield, Ont. CANADA K0L 2H0
Again including their name address and that it is for El Salvador is recommended.