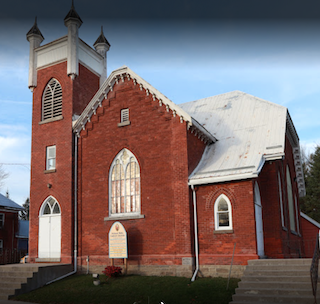 Our Oxford Mills United Church invites all to a celebration of life for our community. Please join us for our official disbandment of our church building and community. Our members are remaining in Rural United Ministry.
From the ashes of grief, closure, change… a period of letting go will come transformation for ALL.
We claim the healing power of the Holy Spirit.
We will be recreated whole people of God. He loves and cares for us now and forever. Please join us for worship, thanksgiving for a life well lived.
Our EOORC President,  Pastor Susan Hutton will be co-presiding with Rev. Melany Cassidy-Wise.
Light refreshments will follow for conversation, and storytelling.
Let me know if you have any questions, Please contact us @ Rural United Ministry facebook page and leave us a messenge. Blessings, prayers and well wishes welcome. Our administrators will reply in a timely manner.
God bless, we hope to see you soon. Be well, friends.
The Rev. Melany Cassidy- Wise