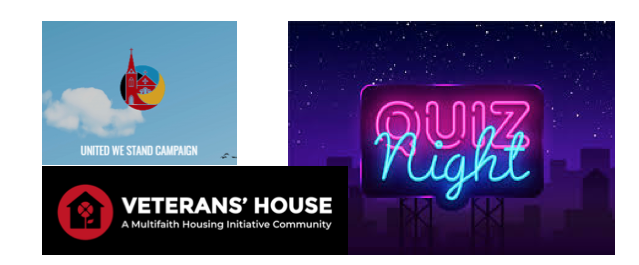 Quiz Night on Zoom
Riverside United is hosting a quiz night to raise money for the Veteran's House United We Stand Campaign.
We ask the trivia questions on line, you provide the answers as a single or group in the zoom chat. We all provide the fun and we can contribute to a great cause. No one will know your score unless you want bragging rights !
Should you wish to donate, go to Donate Now – RIVERSIDE UNITED CHURCH When asked to which fund you wish to direct your donation, indicate the "General" fund  and then in the "Message for Riverside Church" below that, indicate that it is a donation for Veterans House.
If you would like to join the fun, contact Peg_brandon@hotmail.com for the Zoom link or go here