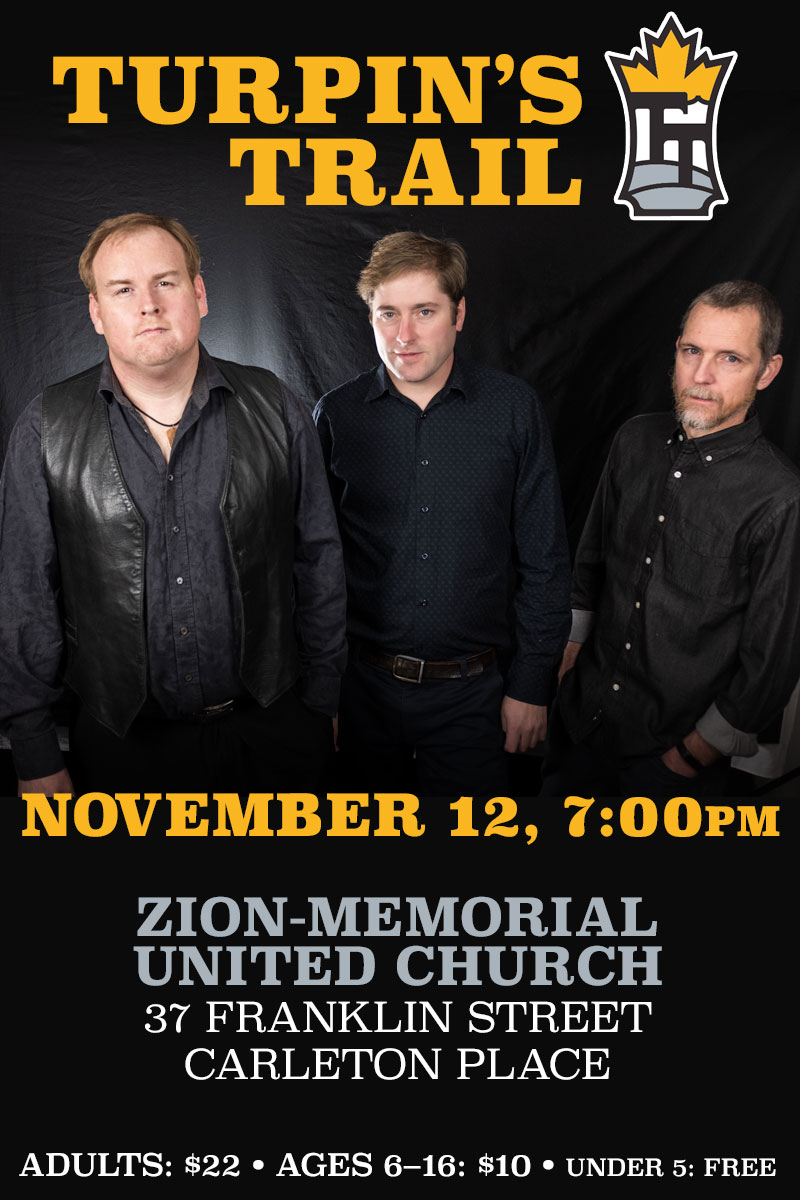 This Celtic-Folk band returns to Carleton Place on November 12. Members of this Kingston-based band play over a dozen instruments and sing traditional songs as well as original tunes. They have played all over eastern Ontario and Atlantic Canada, including Newfoundland. Go to the Turpin's Trail website to hear their music.
For this show they will also feature their new member — Jessica Wedden. This young musician sings, plays the fiddle and dances, and adds even more variety to Turpin's Trail concerts. Jessica has already won awards for her fiddling and composing, and Ashley MacIsaac says she is one of the best performers he has ever seen.
The concert takes place on Saturday, November 12 at 7pm at Zion-Memorial United Church, 37 Franklin Street, in Carleton Place. Refreshments and merchandise will be for sale at the concert.
Tickets are $22 for adults, $10 ages 6 to 16, and free for 5 and under.
Tickets available online and at the church office or by calling 613-257-2133.