2022 EOORC Online Winter Meeting, February 26, 2022
Many Gifts, One Spirit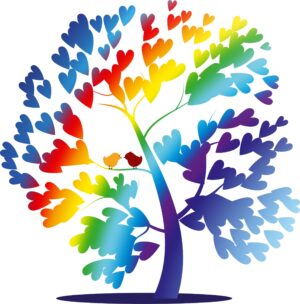 Many Gifts, One Spirit
Please join us to the 2022 Winter Meeting to be held on February 26, 2022, 9:00 a.m. till noon.
This is a time for listening, learning and reflection. You will hear from a variety of people with gifts to share, guided by God's loving spirit. They offer support and strive for harmony for the people and communities in the Eastern Ontario Outaouais Regional Council.
The lineup of presenters includes:
Rev. Whitman Strong, Minister for Pastoral Relations
Trish Barlow from the Housing Matters Working Group
Diane Strickland, Compassion Fatigue Therapist and Community and Workplace Traumatologist.
In addition, there will be a presentation from the Righting Relations Network.  Our new Minister supporting Visioning with Communities of Faith, Clusters and Social Justice and Outreach Networks, Rev. Dr. Peter Bartlett will offer the Theological Reflection.
Since this meeting is meant to be a time of learning and listening, there will be no business discussed and no voting will take place.  As with any EOORC gathering, you can look forward to music and prayers.
See you on February 26th!
Thank you for attending the 2022 Winter Meeting.
Meeting Documents and Videos
Agenda
Download Draft Agenda: Feb 26 2022 – Agenda
EOORC Winter Gathering – February 26, 2022 — Many Gifts, One Spirit
Draft Agenda
8:30 – 8:55 – Registration/Gathering
8:55-9:00 Anthem for the Day – "Many Gifts, One Spirit" 
9:00 – 9:05 – President's Welcome – Rev. Takouhi
9:05 – 9:20 – Opening Worship/ Land Acknowledgement The Affirm Team
9:25 – 9:45 – Living Our Faith Story Rev. Whitman Strong
9:45 – 9:55-10 Minutes – Q & A
9:55-10:00 – Promoting our Regional Camp Ministries
10:00 – 10:20 – Housing Matters Network Sue Smarkala & Team
10:20 – 10:30 – Health Break
 10:30 – 10:50 – Pastoral Conversation & A Teaching moment" Diane J. Strickland
10:50 – 10:55 – Promoting our Regional Camp Ministries
10:55 – 11:25 – Right Relations – Rev. Teresa A. Burnett-Cole, Indigenous Elder 
11:25 – 11:30 – Promoting a new Network Righting Relations Network
11:30-11:35 – "Then Let Us Sing" Musical Promotion Paul Sales & Dave Patterson
11:35- 11:40 – Equity Monitor Report – Jenni Leslie
11:40 – 11:50 – Theological Reflection  Rev. Peter Bartlett
11:50 – noon: Commissioning & Blessing
…The End…