Setting Our Sights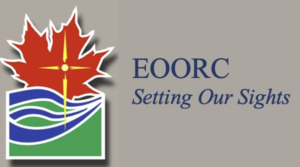 This is a challenging and intriguing time to be  the United Church!   There are a lot of questions about future directions.
The Setting Our Sights Working Group was established to facilitate the development of a strategic plan for the regional council that compliments the plan developed by the General Council.  At the annual meeting of EOORC in Brockville, we launched the process and we thank those who were there for the richness of discussion.  We have compiled the table group responses and now our ready to launch the second phase of the consultation process.   We would like to broaden and deepen the consultation as we work towards a strategic plan by the end of this year.
Upcoming Gatherings
We are encouraging church leaders from across our entire region to participate as we try and figure out what the future holds and how to live into that future. Church Council or Board Chairs and Secretaries, Ministry Personnel, Congregational Treasurers, Elders and Stewards, Committee members, all leaders (lay and ordered) in our communities of faith are invited to help shape how our Regional Council might address the challenges we face.
 Gatherings for Conversation and Determining Priorities (four in-person events and two on-line events)
REGISTRATION IS CLOSED Saturday, September 9 – 10am – 2pm – Wesley United Church, Pembroke (REGISTER BY MONDAY SEPTEMBER 4TH)
REGISTRATION IS CLOSED Thursday, September 14 – 7 – 9pm – Zoom Gathering for members of Leadership Teams
REGISTRATION IS CLOSED Saturday, September 16 – 10am -2pm – Kitchissippi United Church, Ottawa (REGISTER BY MONDAY SEPTEMBER 11TH)
REGISTRATION IS CLOSED Tuesday, September 19  – 7-9pm  – Zoom Gathering for anyone
REGISTRATION IS CLOSED Saturday, September 23 – 10am – 2pm – St. Paul's United Church, Perth (REGISTER BY MONDAY SEPTEMBER 18TH)
Each of these events will follow a similar process of discussion and discernment. It is our hope that if you cannot attend the one closest to you, that you will choose another event. Lunch will be provided at each in-person event.