YAYA (Youth and Young Adults)
Confirmation Classes
The EOORC YAYA Ministry in partnership with The GO Project is hosting Zoom Confirmation Classes for all youth ages 13-16.
Session Dates:
Sunday, Feb. 21
Sunday, March 21
Sunday, April 18
Sunday, May 16
Independent Faith Projects (June-August)
Sunday, Sept. 19
Sunday, Oct. 17
Sunday, Nov. 21
Time:  6:30pm – 8:00pm (Each session is 90 minutes)
Program Materials: All Program materials will be provided through email.
Participant Cost:There is no cost for Confirmands to participate in this program.
Church/Community of Faith
Financial Support:  While there is no cost asked from confirmands to participate in this program, We are asking for congregations to support their youth by contributing $50-$75 for each participant in the program.  This contribution will go towards the cost of building and leading this program by The GO Project.  Going forward,  EOORC will own the content of this online program and it will be open to any Church and Community of Faith to access at anytime without cost.
Letter of Support: Please provide a letter of support (emailed to me) from the church/community of faith for each participant registering for the program.
Mentor: All participants will require a Mentor to help them in their faith journey.  Mentors will be provided with program materials, communication suggestions and support in their role.
A Few Notes

This program is open to all youth ages 13-16, however if someone is interested who is outside the age range, please contact me.
Participants are under no obligation to be Confirmed once they have completed the program.  If someone decides they do not wish to be confirmed, they will be asked to meet with their minister and mentor to discuss how they would like to proceed.
This program is offered through Zoom, however some participants may not be able to go online.  In these cases the program can be offered through distance learning or using the Zoom telephone number to participate.
The care and respect of our Regional Youth and Young Adults is vital, as such this program is subject to Duty of Care and Duty to Report responsibilities and creating and maintaining a Safe Space for all participants.
Officially we are:
The Ministry for Youth and Young Adults (aka YAYA) in the Eastern Ontario Outaouais Regional Council (EOORC) of the United Church of Canada and provide leadership and support for people between the ages of 10-35 years.
YAYA also… 
Supports existing regional ministries and activities such as Worshiplude, CAMP AWESOME, RendezVous, Open Table, international trips as well as monthly programs and events.

Visions with Communities of Faith to determine appropriate youth programming.

Guides in building YAYA programs through funding access and program development.

Engages with community partners to strengthen networks, build resources and support other youth ministries.

Encourages gatherings for local and regional youth and young adults.

Organizes youth delegates at Regional meetings

Promotes opportunities to engage in relationships with Indigenous and non-Indigenous youth and young adults.

Works with the YAYA Committee, Networks and Clusters and other Regional Councils.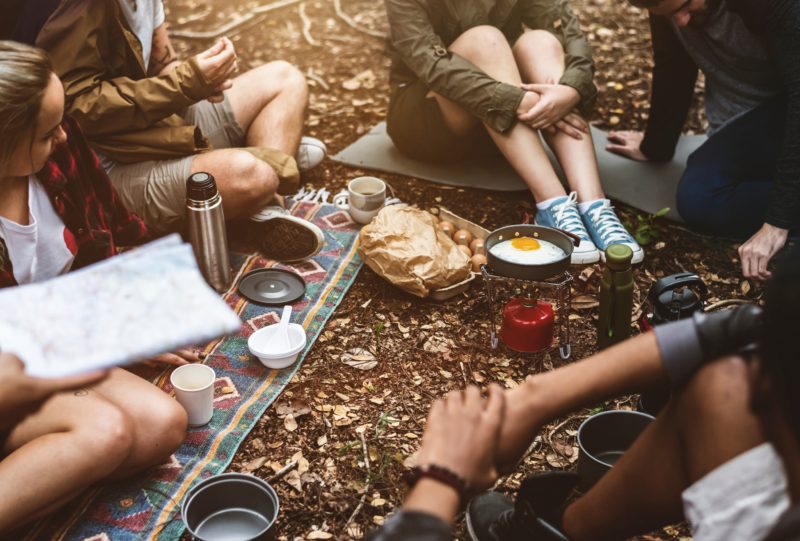 Camps
Camping is a vital and important ministry in The United Church of Canada. For over 85 years, people of all ages and stages of life have come to United Church camps to live in community, develop leadership skills, experience the outdoors, have fun, and deepen their faith in God.  Within the Eastern Ontario Outaouais Regional Council 12 there are residential and day camps offering the camp experience to all.  This important ministry is part of the larger Youth and Young Adult Ministry within the region and works to connect camps with campers.    For further information click on the links below. 
Camp Awesome
COVID 19 CAMP AWESOME UPDATE
It is with a heavy heart we announce that due to COVID-19 we will be cancelling Camp Awesome for 2020.  We know that Camp Awesome is an integral part of the lives of our children, youth and young adults as well as their families and the churches and volunteers that support it.   The Camp Awesome Working Group is working with Camp Spirit (our sister camp in BC) and the GO Project to explore how we can offer camp in another way and looking to build an online program.  Once details have been confirmed we will let you know.    We are hoping that even though we might not be able to be in the same place for this year we can still provide a way to "be Camp Awesome" in a new way.
We ask for you prayers and support as we find a way to continue God's Love and Hope through this ministry. Blessings to you and your family.
Please contact for more information Dana Ducette, Minister, Youth and Young Adults (YAYA) (dducette@united-church.ca) 
Residential Camps (overnight)