YAYA (Youth and Young Adults)
Wild Wonder Camp 2021
Wild Wonder Camp is an online eco-faith partnership project between Camp Awesome (United Church of Canada), Greening Sacred Spaces, Country Fun Nature Camp (Tucker House), with support from CanaDiana UnlimiTed environmental educators. To learn more about our partners, please visit the Wild Wonder website (coming soon!) or individual organization sites.
The program uses the Zoom platform, with a minimum of two screened and trained camp counsellors leading activity sessions for ages 5-12. The camp will provide inclusive faith-based learning using stories and lessons from the Bible, and environmental education themes on understanding, appreciation, and exploring nature as part of God's good Creation. There will be outdoor challenges and experiments, guest presenters, and traditional camp activities (online!)  See poster: Wild Wonder Camp
The cost is $25 per camper/week (or pay what you can).
For example, if you have two children coming for three weeks of camp, the cost is 2 x 3 x $25 = $150. If you need a discount, you can enter what you can pay (e.g., $15/camper/week, or $0) in the final payment field.
Program Overview
This is our first year of collaboration and we are offering 5 weeks of camp, with programming from Monday-Friday.
(Note: week 5 is a Tuesday-Friday session due to the Civic holiday).
The junior program runs from 10:00 – 11:15 for children 5 – 8 years of age. This 75 minute program will include active elements for movement breaks.
The senior program runs from 1:00 – 2:30 for children 9 – 12 years of age. The senior session has a 20 minute body and mind break during which campers will be given challenges and self-directed activities to try.
Camp sessions will have a minimum of two screened and trained camp counsellors leading the program.
Please ensure that a parent or guardian is present (at home) during sessions and providing supervision appropriate to your child(ren)'s age.
Registration includes a kit to discover and explore nature.
Officially we are:
The Ministry for Youth and Young Adults (aka YAYA) in the Eastern Ontario Outaouais Regional Council (EOORC) of the United Church of Canada and provide leadership and support for people between the ages of 10-35 years.
YAYA also… 
Supports existing regional ministries and activities such as Worshiplude, CAMP AWESOME, RendezVous, Open Table, international trips as well as monthly programs and events.

Visions with Communities of Faith to determine appropriate youth programming.

Guides in building YAYA programs through funding access and program development.

Engages with community partners to strengthen networks, build resources and support other youth ministries.

Encourages gatherings for local and regional youth and young adults.

Organizes youth delegates at Regional meetings

Promotes opportunities to engage in relationships with Indigenous and non-Indigenous youth and young adults.

Works with the YAYA Committee, Networks and Clusters and other Regional Councils.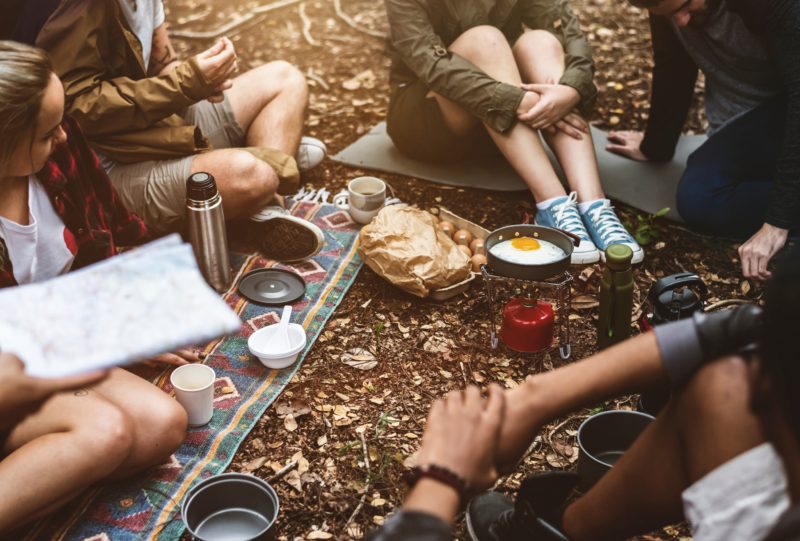 Camps
Camping is a vital and important ministry in The United Church of Canada. For over 85 years, people of all ages and stages of life have come to United Church camps to live in community, develop leadership skills, experience the outdoors, have fun, and deepen their faith in God.  Within the Eastern Ontario Outaouais Regional Council 12 there are residential and day camps offering the camp experience to all.  This important ministry is part of the larger Youth and Young Adult Ministry within the region and works to connect camps with campers.    For further information click on the links below. 
Camp Awesome
COVID 19 CAMP AWESOME UPDATE
It is with a heavy heart we announce that due to COVID-19 we will be cancelling Camp Awesome for 2020.  We know that Camp Awesome is an integral part of the lives of our children, youth and young adults as well as their families and the churches and volunteers that support it.   The Camp Awesome Working Group is working with Camp Spirit (our sister camp in BC) and the GO Project to explore how we can offer camp in another way and looking to build an online program.  Once details have been confirmed we will let you know.    We are hoping that even though we might not be able to be in the same place for this year we can still provide a way to "be Camp Awesome" in a new way.
We ask for you prayers and support as we find a way to continue God's Love and Hope through this ministry. Blessings to you and your family.
Please contact for more information Dana Ducette, Minister, Youth and Young Adults (YAYA) (dducette@united-church.ca) 
Residential Camps (overnight)