Celebration of Ministries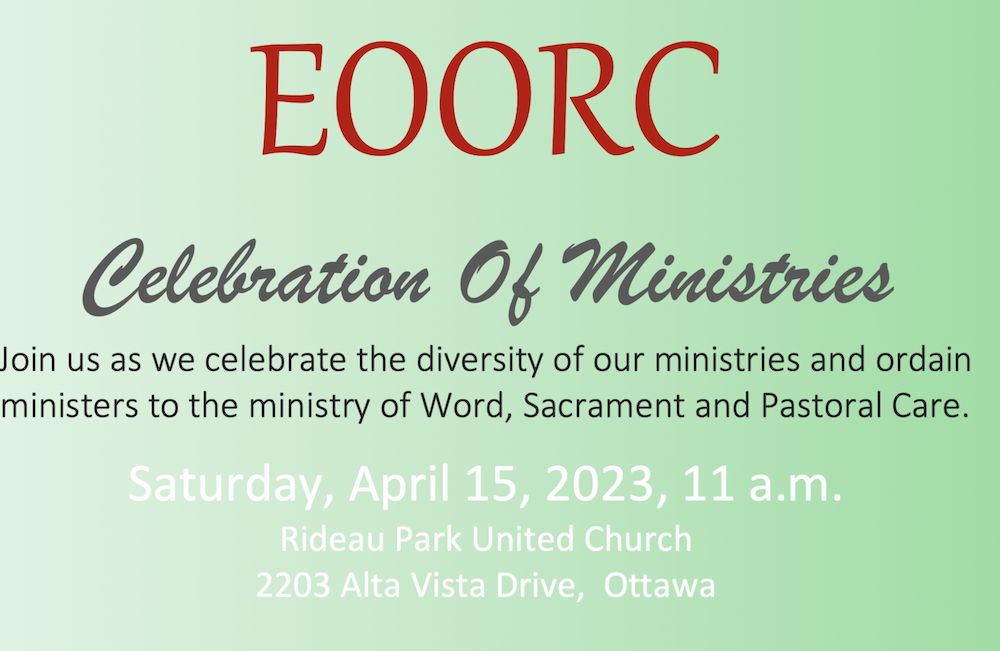 Rev. Ronnie Magno
Candidate for Admission -- candidat à l'admission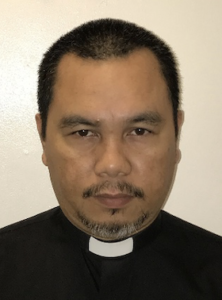 Cebu Conference Inc. of the United Church of Christ in the Philippines
I am Ronnie Mabini Magno, Born on October 31, 1975 Cebu City, Philippines. Both of my parents were active participants of our UCCPhilippines, and I was too in our local church, The Church of The Redeemer. I entered the seminary in 1992 the Divinity School of Silliman University, and finished my Bachelor of Theology in March of 1998. By June of the same year I started my first assignment in the ministry. All throughout the years, I was assigned to both rural and urban local churches, ministering to people from all walks of life, living with them, eating with them, being with them. Today, I am grateful to The United Church of Canada, for this holy opportunity becoming part of her Order of Ministry, another milestone for me carrying the ministry of Jesus that I continue to follow since long time ago.
de la Cebu Conference Inc., de la United Church of Christ, aux Philippines
Mon nom est Ronnie Mabini Magno, né à Cebu City, aux Philippines. Mes deux parents s'impliquaient activement dans la vie de l'UCC aux Philippines, et je faisais de même au sein de notre paroisse locale, The Church of The Redeemer. J'ai débuté au séminaire en 1992, à la Divinity School de l'Université Silliman, où j'ai complété mon baccalauréat en théologie en mars 1998. En juin de la même année, j'ai obtenu ma première affectation dans le ministère. Au fil des ans, je me suis vu attribuer des paroisses locales tant rurales qu'urbaines, exerçant le ministère auprès de gens de toutes les couches de la société, vivant avec eux, mangeant avec eux, présent au quotidien de leur vie. Aujourd'hui, je suis reconnaissant à l'Église Unie du Canada, pour cette sainte occasion d'intégrer l'ordre ministériel en son sein, une autre étape importante pour moi dans le ministère de Jésus que j'assume à sa suite depuis bien longtemps. 
Michelle Robichaud
Candidate for Ordination -- candidate à l'ordination
Glebe-St. James United Church, Ottawa, ON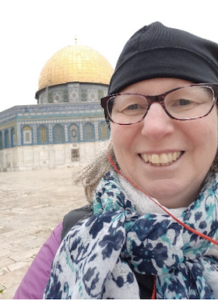 I am so blessed to be in ministry; I love serving God's people with joy, creativity, and respect. My Master of Divinity comes from the Atlantic School of Theology in Halifax (Summer Distance program), which allowed me to serve in solo ministry while studying. I am currently working on a Master of Arts in Theology and Religion with the hopes of going on to a PhD. I live in Eganville, Ontario, though I was born and raised near Toronto. I went to Carleton University in Ottawa for my BA, where I met my husband. We have one beautiful transgender daughter. I enjoy reading, knitting, travelling, and learning languages.
Quelle bénédiction que d'être en ministère; j'aime être au service du peuple de Dieu dans la joie, la créativité et le respect. J'ai obtenu ma maîtrise professionnelle en théologie (M. Div.) de l'Atlantic School of Theology, à Halifax, dans le cadre d'un programme de formation à distance qui m'a permis de servir dans un ministère solo tout en poursuivant mes études. J'étudie présentement en vue de l'obtention d'une maîtrise ès arts en théologie et religion, et j'espère poursuivre jusqu'au doctorat. Je demeure à Eganville, en Ontario, bien que je sois née et aie grandi près de Toronto. J'ai fait mes études de baccalauréat à l'Université Carleton, à Ottawa, où j'ai rencontré mon époux. Nous avons une magnifique fille transgenre. J'aime la lecture, le tricot, les voyages et l'apprentissage des langues.
Dr. Junior Smith
Candidate for Ordination -- candidate à l'ordination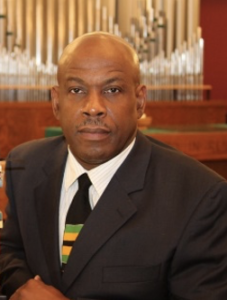 Kanata United Church, Kanata, ON
I am a disciple of Jesus Christ who was born in the bustling capital city of Kingston, Jamaica. I am committed to engaging each person in their differences as they come to know the faithfulness of God, in the name of the Holy Spirit. I am thankful for the musical, cultural, social, economic, and spiritual experiences that have accompanied me throughout my journey in Jamaica and Canada to serve and support Jesus' ministry. I am celebrating this day with my children, Jason, Nicholas, Robert, Natasha, Belinda, Ruth; my wife Maria; and all my angels who have supported me on this pathway. I look forward to continued growth and lifegiving outcomes for all that God has purposed in my life. Amen.
Je suis un disciple de Jésus Christ qui a vu le jour dans la ville de Kingston, capitale florissante de la Jamaïque. Je suis déterminé à accueillir chaque personne rencontrée avec ses différences, alors qu'elle découvre la fidélité de Dieu, dans le nom du Saint-Esprit. Je suis reconnaissant pour les expériences musicales, culturelles, sociales, économiques et spirituelles que j'ai vécues tout au long de mon cheminement au service et pour le déploiement du ministère de Jésus, tant en Jamaïque qu'au Canada. Je célèbre ce jour particulier en compagnie de mes enfants Jason, Nicholas, Robert, Natasha, Belinda et Ruth, de mon épouse Maria, et de tous les anges qui m'ont soutenu sur le chemin. Avec enthousiasme, j'accueillerai la croissance et l'émergence de vie que Dieu me destine dans ce qui est à venir. Amen.
Cathy Stewart
Candidate for Ordination -- candidate à l'ordination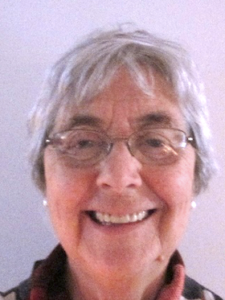 Bethel-St. Andrew's United Church, Fitzroy Harbour, ON
I am Cathy Stewart, happy just to be here. Ken and I have four children [Jean, Terry, Colin and James] and eight grandchildren. God is good and surprising. A new door opened in 2018, a call to ministry. I ventured in, trusting that God is always near and could use my abilities and liabilities to love and sustain rural communities of faith. It meant trusting God and looking beyond the self I knew, to be changed, refined, by wonderful and difficult experiences. My husband, family and home church supported me. I thank God for the wonderful people at McGill and United Theological College, especially my fellow students. I am grateful to the mentors, supervisors and good church people who shared so much to grow my gifts and confidence over three years of student ministry in Bristol. I am amazed and humbled. Here we are, Lord.
Je m'appelle Cathy Stewart et je suis très heureuse d'être ici. Ken et moi avons quatre enfants (Jean, Terry, Colin et James) et huit petits-enfants. Dieu est bon et toujours surprenant. Une nouvelle porte s'est ouverte en 2018 par un appel au ministère. J'ai osé la franchir, dans la confiance que Dieu est toujours proche et que je pourrais tirer parti à la fois de mes dons et de mes faiblesses pour aimer et accompagner des communautés de foi en milieu rural. Cela signifie me confier en Dieu et regarder au-delà de ma personne si familière pour être transformée, épurée, par des expériences aussi merveilleuses qu'exigeantes. Mon époux, ma famille personnelle et ma famille ecclésiale m'ont soutenue dans cette démarche. Je rends grâce à Dieu pour les gens merveilleux que j'ai rencontrés à McGill et au Séminaire, particulièrement mes consœurs et confrères étudiants. Je suis remplie de reconnaissance pour toutes les personnes qui ont assuré mon mentorat et ma supervision, et pour tant de membres bienveillants de la paroisse de Bristol qui ont partagé avec moi leurs dons et leurs confidences durant mes trois années de formation au ministère pastoral parmi eux. J'en suis émerveillée et touchée. Nous voici, Seigneur.
Paul Whynacht
Candidate for Ordination -- candidat à l'ordination
Manotick United Church, Manotick, ON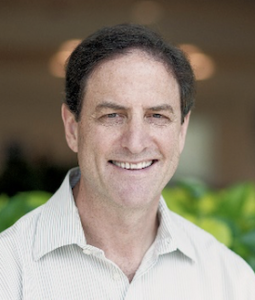 I am forever grateful to God for leading me to this place in my life. My journey started as a child in Nova Scotia and family that showed me how to persevere through faith. The call to ministry came late in my life after a challenging 31-year career in the army and several years as a government cyber security advisor. While those first two careers were fulfilling and fit my aptitudes, it never felt like I was where I was meant to be. God blessed me with a call to ministry in 2015 and, with the support of many kind teachers and mentors, I finally feel like I'm serving as God intended. To me, ordination feels like the fulfilment of Matthew 11:29 "Take my yoke upon you, and learn from me, for I am gentle and humble in heart, and you will find rest for your souls.
Je serai pour toujours reconnaissant à Dieu de m'avoir conduit en cet endroit dans ma vie. Mon cheminement a débuté par une enfance en Nouvelle-Écosse dans une famille qui m'a appris la persévérance par la foi. L'appel au ministère est venu sur le tard dans ma vie, après une carrière pleine de défis dans l'armée et plusieurs années en tant que conseiller en cybersécurité pour le gouvernement. Même si ces deux carrières m'ont comblé et correspondaient à mes aptitudes, je n'ai jamais eu l'impression d'être là où je devais être. En 2015, Dieu m'a accordé la bénédiction d'un appel au ministère; avec l'appui bienveillant de plusieurs personnes, enseignantes et mentores, j'ai enfin le sentiment de servir là où Dieu me voulait. Pour moi, l'ordination ressemble à l'accomplissement du verset 29, chapitre 11 de Matthieu : « Prenez sur vous mon joug et mettez-vous à mon école, car je suis doux et humble de cœur, et vous trouverez le repos de vos âmes.