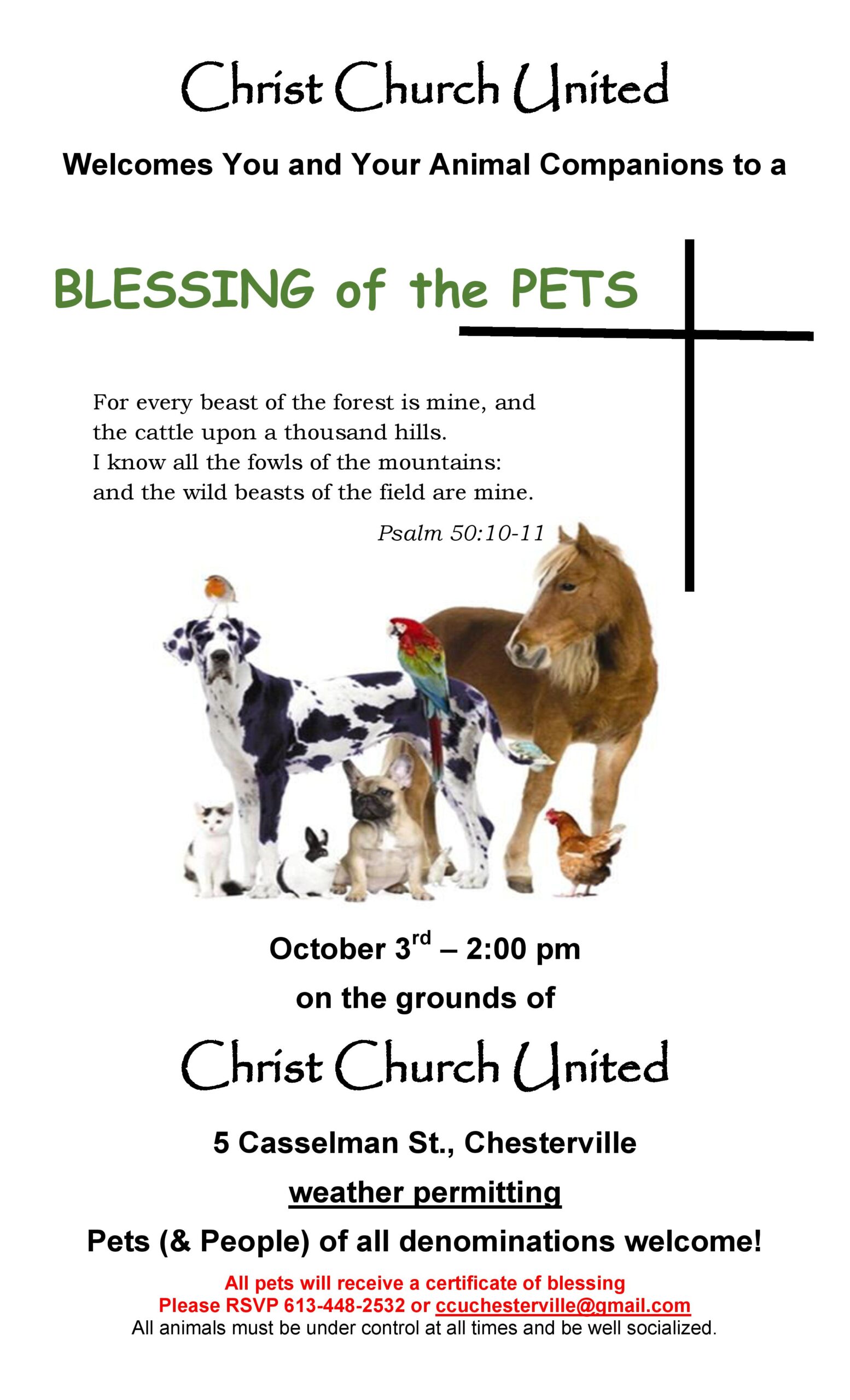 Christ Church United welcomes you and your animal companions to a Blessing of the Pets (weather permitting). Please join us for a short service and then personal blessing of all pets. Each pet will receive a certificate of blessing to take home.
2:00 pm on the Church grounds
5 Casselman St.
Chesterville, Ontario
All animals must be under control at all times and be well socialized.