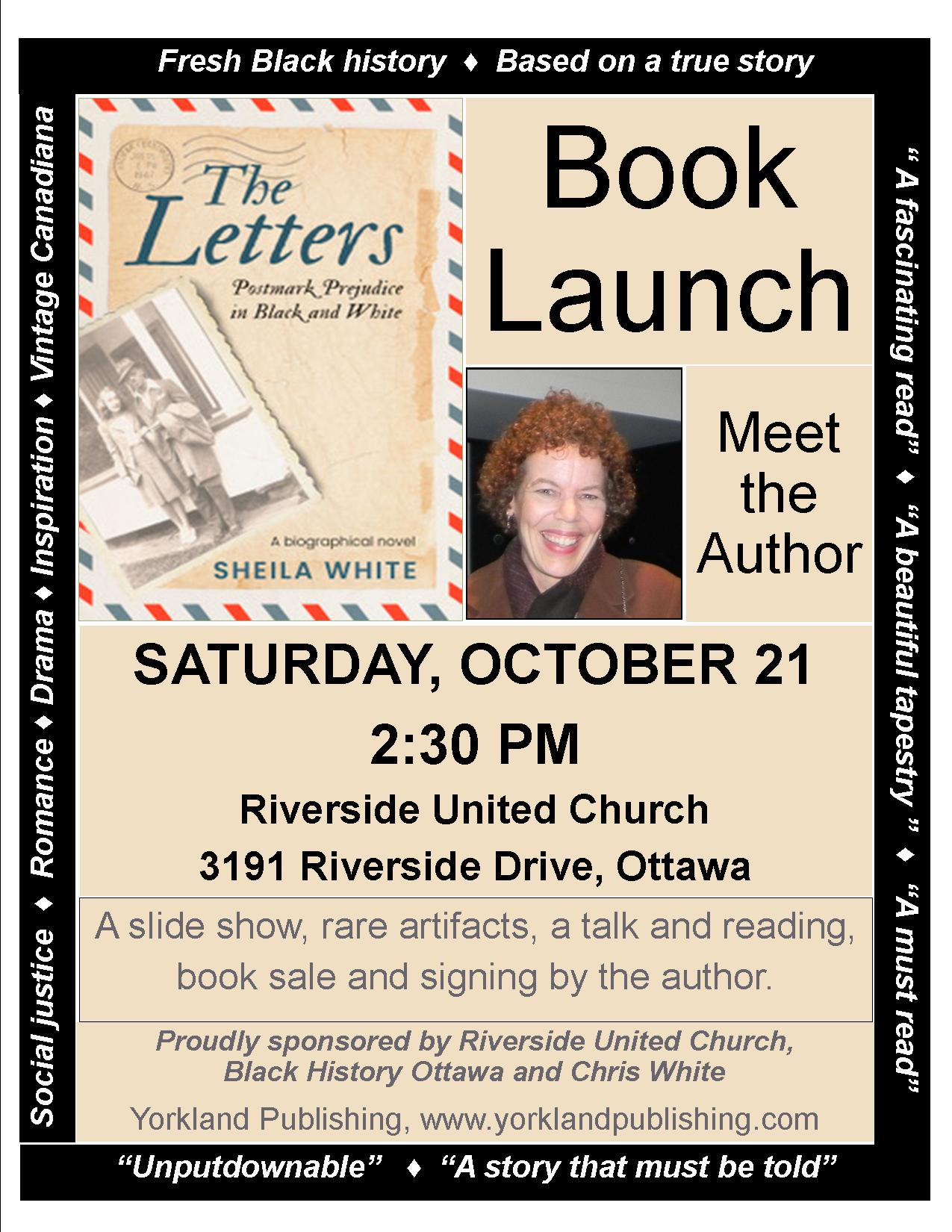 Meet the Author- slide show, artifacts, a talk – Saturday, Oct. 21 2:30 to 4:30 pm Riverside United Church 3191 Riverside Drive Ottawa – BOOKS WILL BE AVAILABLE FOR SIGNING
The Letters: Postmark Prejudice in Black and White
Sheila White, a talented musician, community champion, skilled politico, environmentalist and lay chaplain, now adds author to her impressive list of accomplishments.
*** The Letters: Postmark Prejudice in Black and White celebrated its Official Launch in Toronto on July 18, 2023.
*** Vivian Keeler is an intelligent, attractive and determined white woman from a traditional Nova Scotia family who risks it all by falling in love with a Black man. Billy White is a charismatic and gifted member of a prominent Black family; he's the brother of celebrated classical singer Portia White and the son of a renowned Black minister who garnered fame as an officer during the First World War. Vivian and Billy meet at a lunch counter in Halifax. During the next several months their casual friendship blossoms into romance. But the courtship that follows unleashes a torrent of racist rants that expose the pervasive bigotry of the late 1940s. The Letters: Postmark Prejudice in Black and White chronicles a passion that transcends deeply rooted taboos and sparks an orchestrated campaign to persuade Vivian "not to marry outside her race." As the pressure mounts, Vivian and Billy find strength in their shared affection. But will it be enough to overcome their own doubts about the viability of a future together?