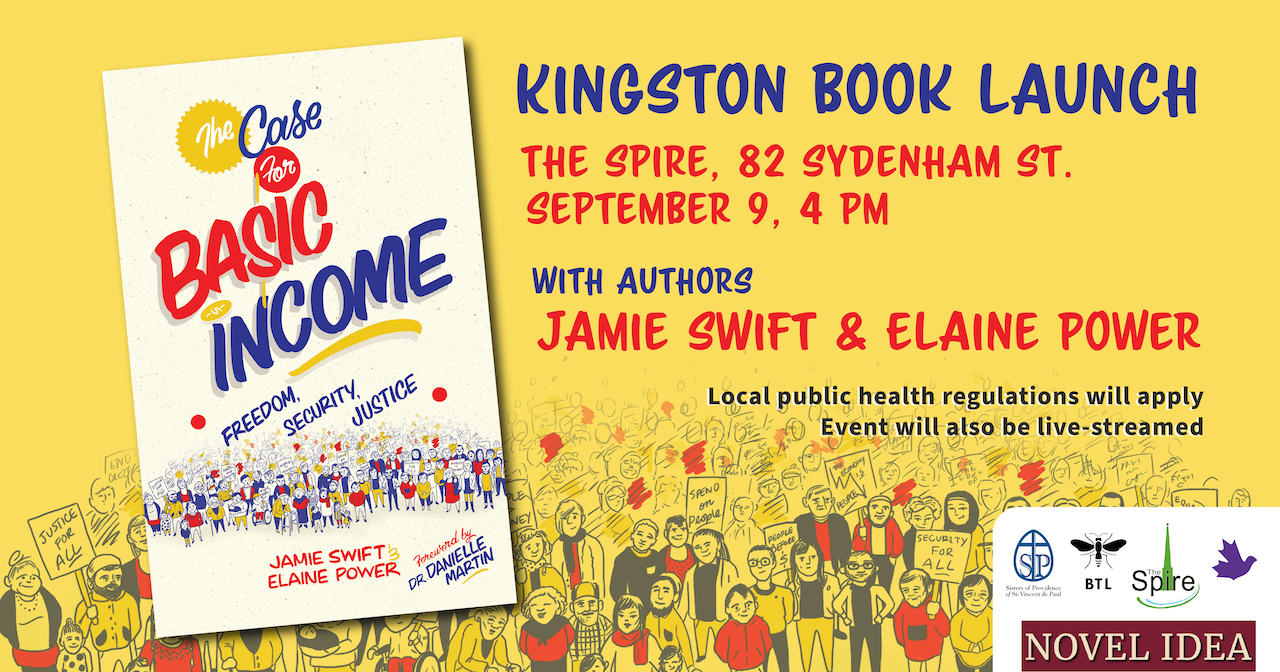 The Spire in Kingston is proud to host the book launch of The Case for Basic Income. You are invited to join us as local authors Jamie Swift and Elaine Power introduce their important anti-poverty strategy, featuring stories from Canada's Basic Income pilot participants. Carefully and sympathetically researched, Swift and Power's new book explores the links between class structure and poverty, labour concepts and integrity. It guides us through the impact of growing wage gaps, insufficient social programs, and the effects of a pandemic on an already precarious job market.
"The Case for Basic Income presents an alternative vision for post-pandemic existence… Like all good journalism, it uses the personal to shed light on the political and public." – The Tyee
Our event will also feature several guest speakers addressing this pivotal topic:
Chloe Halpenny, Vice-Chair, Basic Income Canada Youth Network
Toni Pickard, Co-founder, Kingston Action Group for a Basic Income Guarantee
The Hon. Hugh Segal, former Senator and Chief of Staff to two Prime Ministers
The Very Rev. Lois M. Wilson, former Senator and United Church of Canada Moderator
Outdoor reception and refreshments to follow. Local public health regulations will apply.
Please pre-register your attendance:  https://forms.gle/4BJ6Gh21mvg6iKKw8
This event will also be live-streamed @ https://www.youtube.com/user/SydenhamStreet