Ukraine Conflict – How Can We Help?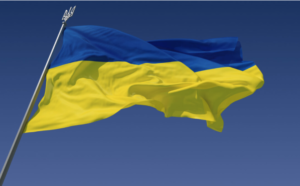 We in the EOORC have all been reeling from the news of what is occurring in Ukraine. For many of us the question has been, "How can we help?" Response to such a question will evolve over the next several months and we want to assure you that your Eastern Ontario Outaouais Regional Executive and Communities of Faith from a variety of geographic points are seeking ways to answer that very important question.
Below are links to various resources and organizations from which you can choose the best way to help during this extremely difficult conflict in Ukraine. This list will be added to and updated as more information comes available.
EOORC Activities
May 5, 2022 — For those of you in the Brockville-Prescott area who would like to help out with welcoming Ukrainian newcomers with settlement, please be in touch with Jeanette Johnston of Refugees for Brockville. Jeanette has created a Google form to collect information about how people want to help and you are invited to get involved at:  https://forms.gle/6RifGPabm67ayPiF6
April 18, 2022 — Rideau Park United — UCW Fundraiser for Ukraine featuring Andrew Rader, SpaceX mission manager and author, who will speak on "Exploring Earth and the Solar System", followed by a Q&A. Virtual tickets are $20/person BUT please feel free to give more for such a worthy cause! Funds go to the United Church of Canada Mission & Service Fund, earmarked for Ukraine. More Information
March 31, 2022 — Trinity United Church, Smiths Falls. Ukrainian Relief Fundraising Lunch. Tuesday April 26th, 11 a.m. – 1 p.m. More information
March 30, 2022 — Emmanuel United Church, Ottawa, is active in refugee sponsorship work, having sponsored individuals and families for many years.  They have lots of expertise in that regard and are happy to share that knowledge and experience with other Communities of Faith. Contact Phyllis MacRae pmjmacrae@gmail.com
March 28, 2022 — The EOORC has an active Refugee Network. Members of this network can help you with information and best practices about sponsoring and settling refugees. To access information about the current crisis, or other ways to support and settle refugees:
Contact Janet Nield (nieldjanet*gmail.com) at the Interchurch Refugee Group
Contact Norma McCord at McKay United Church. normamccord601*gmail.com
Contact Tom Schwarzkopf at Barrhaven United Church. tomschwarzkopf*outlook.com
Contact one of the many United Church sponsoring groups in the EOORC, such as Refuge NOW, Kanata Stittsville Refugee Sponsoring Group, FACES, the IRG, and South Nepean Muslim Community.
Contact one of the other individual congregations active in refugee ministry: Rideau Park United Church, Kitchissippi United Church, First United Church, Riverside United Church.
* Emails that have been supplied with a '*' need to be changed to'@'.
Resources
To support humanitarian aid for Ukrainians in the Ukraine or neighbouring countries
Ukrainian nationals may apply for temporary residency in Canada, to have safe haven in Canada during the war. Information is HERE.
There are settlement agencies in Ottawa and the region with many ways to support newcomers (settlement support, mental health support, translations services, etc.), and to assist those who are assisting the newcomer. To support or access these settlement agencies, or to donate or to volunteer:
Learn more about refugees, sponsorship, and advocacy: